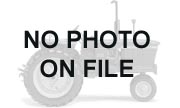 Buhler Versatile 9030 Technical Specifications
Buhler Versatile 9030 is a Row-Crop tractor that was produced by the John Deere between 1991 – 1998.
Below you will find detailed technical specifications for Buhler Versatile 9030 covering engine types, horsepower ratings, weight, height, fuel type and tank volume, oil capacity and type, hydraulic system diagram, wiring diagram, battery specs, etc.
Buhler Versatile 9030 Production
| | |
| --- | --- |
| Manufacturer: | Buhler Versatile |
| Factory: | Winnipeg, Manitoba, Canada |



Buhler Versatile 9030 Power

Engine:


PTO (claimed):


102 hp


76.1 kW



Buhler Versatile 9030 Engine
Ford 4.4L 4-cyl diesel




Mechanical



Chassis:


4×4 articulated 4WD




Cab:


Cab with heat and A/C. Console rotates 180-degrees.




Transmission:


hydrostatic



No photos of the Buhler Versatile 9030 are currently available. To submit yours, email it to . Photos may only be used with the permission of the original photographer.




Dimensions & Tires



Wheelbase:


80 inches


203 cm






Weight:


10,150 lbs


4604 kg







Full dimensions and tires …




9030 Serial Numbers



1991:


470100




1992:


487501




1993:


932000




1994:


200000




1995:


201023




1996:


201894




1997:


202423




1992:


488038 (yellow)




1993:


932050 (yellow)




1994:


200095 (yellow)



Buhler Versatile 9030 Electrical
| | |
| --- | --- |
| Ground: | negative |
| Battery volts: | 12 |
Buhler Versatile 9030 Mechanical



Chassis:


4×4 articulated 4WD




Cab:


Cab with heat and A/C. Console rotates 180-degrees.




Transmission:


hydrostatic





Title serial numbers




1991:


470100




1992:


487501




1993:


932000




1994:


200000




1995:


201023




1996:


201894




1997:


202423




1992:


488038 (yellow)




1993:


932050 (yellow)




1994:


200095 (yellow)








how to read serial numbers…




What year is my Buhler Versatile 9030? Serial Number Decoder

The serial number list shows the first tractor built in each year. The other tractors for that year will have successively higher numbers. Your serial number should be between two of the stated numbers.

The list only includes the numbers of the first tractors produced in each year. Your serial should be somewhere between two numbers.Unless you happen to be the first person to own a tractor, your number will not appear on the list.

Buhler Versatile 9030 Engine detail




Engine Detail


Ford BSD444T



turbocharged diesel



4-cylinder



liquid-cooled



Displacement:


268 ci


4.4 L






Bore/Stroke:


4.40×4.40 inches


112 x 112 mm






Compression:


17.1:1




Rated RPM:


2500




Firing order:


1-3-4-2




Starter volts:


12




Intake valve clearance:


0.015 inches


0.381 mm

(cold)




Exhaust valve clearance:


0.018 inches


0.457 mm

(cold)





Engine Oil

Buhler Versatile 9030 Transmission overview

| | |
| --- | --- |
| Type: | hydrostatic |
| Gears: | infinite forward and reverse |

Buhler Versatile 9030 Dimensions




Wheelbase:


80 inches


203 cm






Length:


180 inches


457 cm

*

With rear 3-point hitch








194 inches


492 cm

*

Length with front and rear 3-point hitch.






Width:


81.3 inches


206 cm






Height (cab):


114.5 inches


290 cm






Height (exhaust):


117 inches


297 cm






Shipping weight:


10,150 lbs


4604 kg






Ground clearance:


16.3 inches


41 cm




FAQ

Is Buhler Versatile 9030 a good tractor?

The Buhler Versatile 9030 is one of the great tractors in the Buhler Versatile stable, and it has earned Buhler Versatile a fantastic reputation.

How much oil does a Buhler Versatile 9030 take?

Check out the Buhler Versatile 9030 oil capacity and oil type in the engine specs section as it may vary across the engines. Keep in mind, that older models might have their oil capacity increased over time. You may compare between the early and late oil capacity.

Do tractors have VIN numbers?

Every tractor has a VIN number. The number is usually engraved below the driver's seat. Tractor manufacturers put the number in different places on the tractor body.

What was the last year Buhler Versatile made the 9030?

The Buhler Versatile 9030 was an agricultural tractor model made from 1991 – 1998